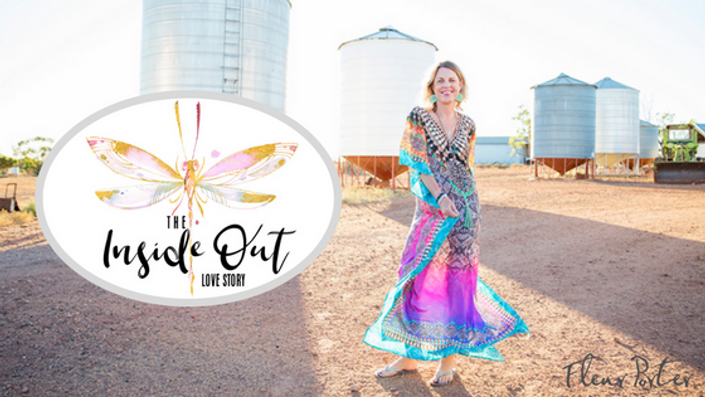 The Inside Out Love Story
12 weeks to create space for the life you want, from the inside out
Enroll in Course
The Inside Out Love Story is about a life by design.
It always starts from the inside out. Even though we spend most of our lives trying to make it the other way around. Trying to make things look a certain way, so we can feel a certain way or experience the thing we're chasing.
Ultimately, if you don't know who you are you will never find what you're looking for. The endless seeking will keep you lost and the desperation will exhaust you.
It's been created to help you craft a new story about yourself and your life. The one that is satisfying, and within which you are content and calm and loved and whole. It's the inside work so you can do whatever you need to do to clean up the confusion, let go of the past stuff, sort the foundations and then get on with clarifying and manifesting the life you want.
This is the foundation work for everything else. Lets just begin right here.
Why did I create this course?
I'm a purpose coach, so I primarily work with people (mostly women) tapping into their purpose and crafting that into a purposeful life. Which is pretty incredible.
During the process I discovered that love and purpose are entirely entwined. Relationship turmoil and/or dissatisfaction are some of the GREATEST DISTRACTIONS that exists to hijack us from ever discovering our calling and creating a life of meaning. I spent an epic amount of time searching for purpose (the point in my case - I kept searching for the point) whilst in the midst of constant heartbreak, relationship turmoil (fighting, ignoring each other, whinging, wondering) and/or having more children (for me relationships and children are entirely entwined too!).
I wrote The Inside Out Love Story for the incredible women (brilliant, smart, sassy, educated, determined and capable) who kept getting thrown from their path of purpose by constant confusion and overwhelm. Women who were so great and deserving and good at what they did, but lost in this thing called relationships, and then lost. Entirely lost.
A solid, loving relationship (with everything in between) sits in the foundations. It's not what makes you OK, but it adds to the possibilities - by being part of the structure of support that allows you to be more of yourself in the world. Relationship turmoil is all about you being less of yourself because you're constantly angry or hurt or bitter or confused or trying to hustle for worthiness inside something that was not made for that.
Starting on the inside changed everything for me. And what I created in my life following that has been nothing short of magnificent.
So I condensed it into 6 modules, spread over 12 weeks so you can get where you need to quicker (or slower, whatever or however that it for you). There's no rush but we are often by nature impatient, and it's likely that all that's possible once you find your way through this is important and needs to happen. It's been needing to happen for a while. It's time right?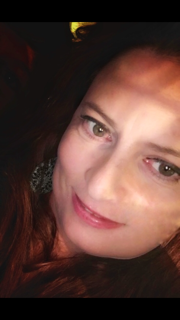 I had tried for so long to be her - that girl he wanted me to be, and I was doing such a great job of it, it took me a long time and lots of work to figure out - she actually wasn't me, she was a version I had created to be good for him.
So - then - this weird thing happened. I started answering some questions about myself, thinking about myself and not really thinking about him, what he needed, how I could support him, and I kind of just focussed on what would be a really good version of me. With nothing to do with him.. and this cool version of me appeared in my future vision - this kind of bohemian independent self assured extremely feminine wanderer appeared, who had her shit together. I learned about boundaries, (I teach lots of people about them.. funny that) I learned about value ( I have taught at least 100 people that too... funny that) I learned about what she was whispering in my ear all of these years - but I didn't listen. Fleur helped her turn her volume up.

As frustratingly simple as it seems, it just came down to understanding self love. And having the space to experience that, without realising I was doing that. And before I knew it I was doing that.
- Kirsten, Business Owner
Your Instructor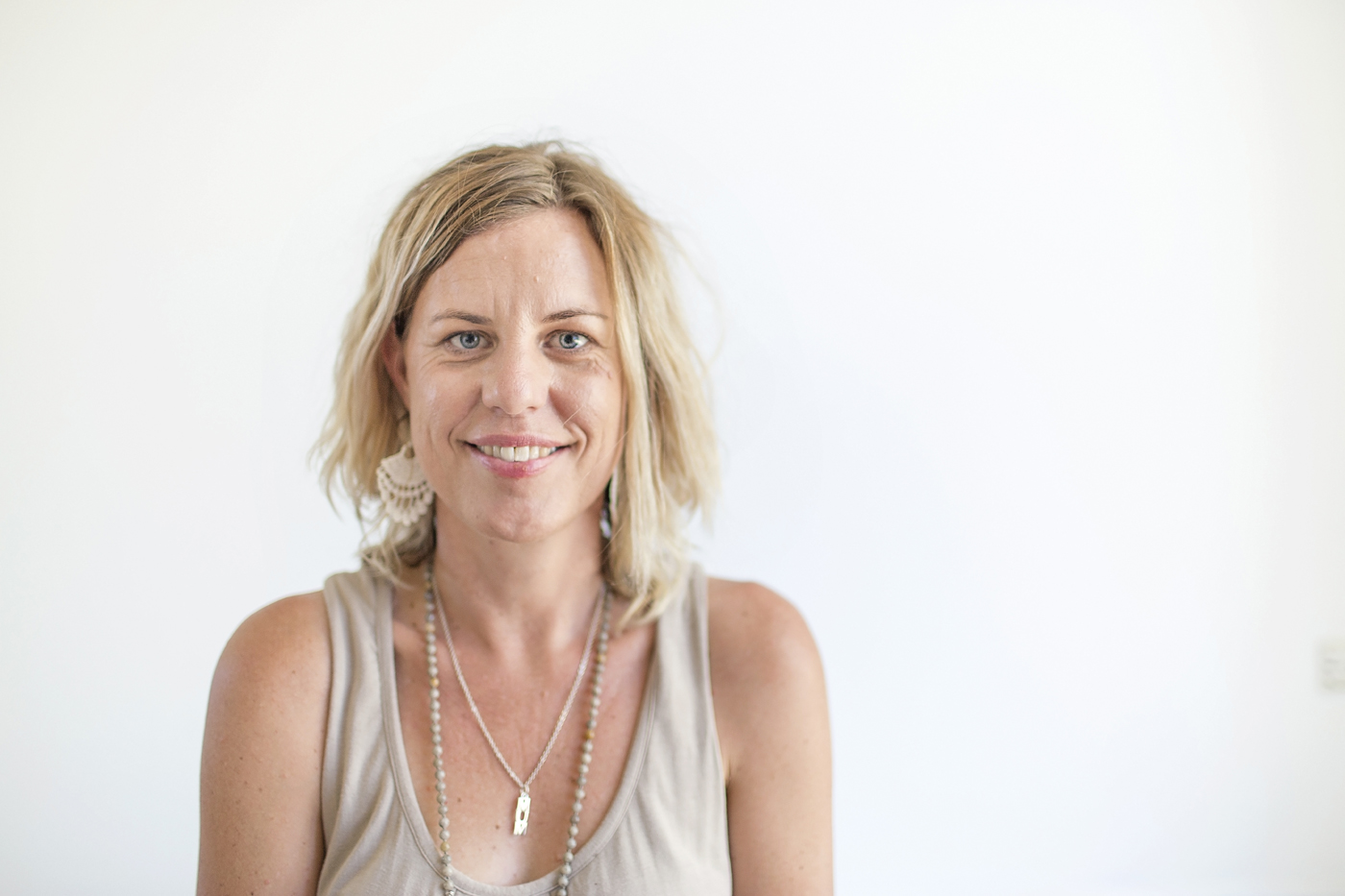 I'm a purpose coach.
Which is a life coach and business coach focussed on purpose. Or magic. Or whatever it is you want to call it. For the people who want more, but have just never been able to find the time or the focus to put their finger on what exactly that is, or how exactly they can do it. And I'm mumma of 4, and step-mum of 2 and a qualified marine biologist and a writer and....well you know, there are so many things that matter and so many things that don't.
But I believe people are magnificent. And I'll do whatever I can to bring you home.
Course Curriculum
Welcome to The Inside Out Love Story
Available in days
days after you enroll
Monthly Group Call Recordings
Available in days
days after you enroll
BONUS TRAINING: 5-Day Self Love Challenge
Available in days
days after you enroll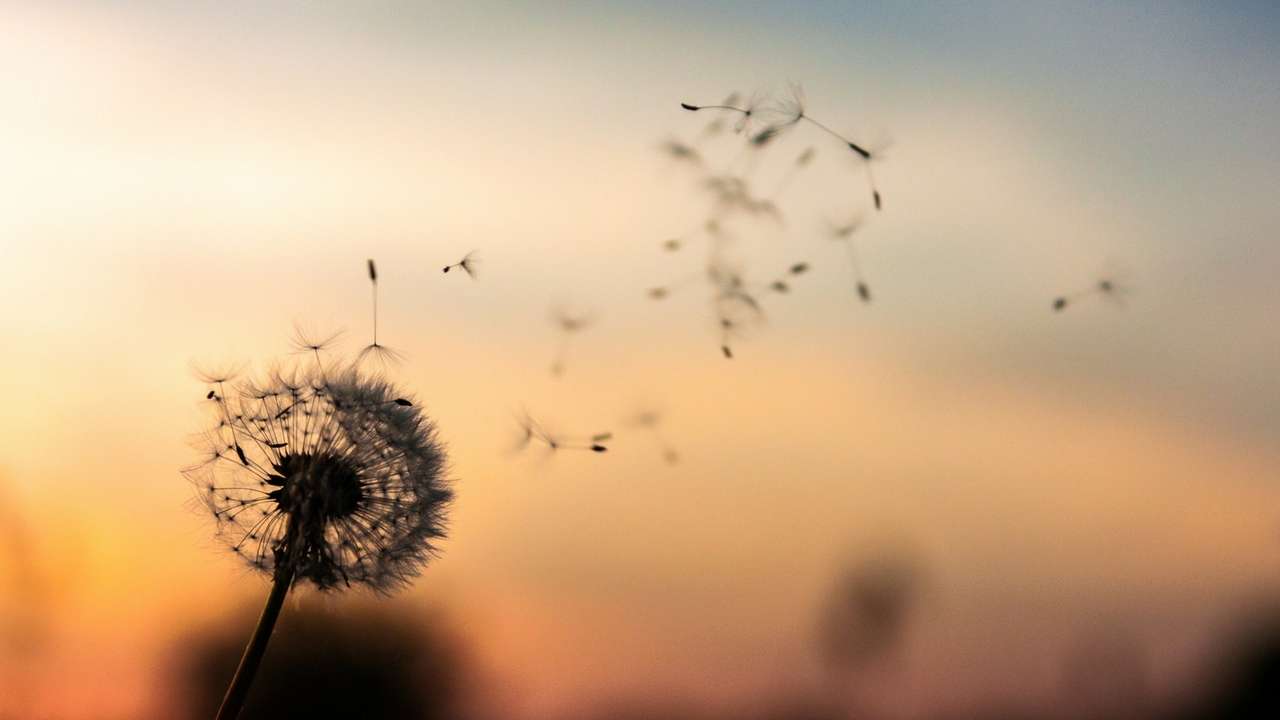 This program helped me to break my addiction to work and giving too much.
Fleur helped me to see the situations in my life where I show up effortlessly as me. When and where I am most confident, comfortable and I have the most fun. The amazing part is the discovery is that I am genuinely this person. And that I can be this person in other situations, the ones that usually make me frustrated, anxious and tired.

Showing up as this person more often makes life easier.

My relationships have improved. I have more energy. I laugh more and more people get to hear my dirty jokes.
The program takes effort. It involves critically looking at your own special brand of nuts, to consider why you are the way you are, but it is very much worth it.

- L, Writer
If you commit to this journey you'll learn about love from the inside out:
The empowerment of radical self-responsibility.

The skill of crafting an intention centred in what you truly want

Creating space (in your head, heart and life)

Awareness of your ego and how it's been booby-trapping you

The life-changing magic of boundaries and the incredible safety net they create

How forgiveness and letting go sit in the foundation of personal power

How your identity has been hidden in relationships, and also how what you hide about yourself eats you up

Core values as a decision-making guide

Clarify what you really, truly desire (and how it's possible to get it)

Knowing your deal-breakers and how to stop getting what you don't want

Finding your inner source of guidance, reconnecting to your true wisdom

How commitment is the key to change

Balancing giving and receiving from a place of preciousness

The truth about vulnerability

The power of your feminine

A pathway forward

I know! It's nuts. A massive (but simple) collection of all the things that changed everything in the way I saw myself and love and relationships. And ultimately changed my relationship disaster into something incredible, and set the foundations for everything else.
Frequently Asked Questions
When does the course start and finish?
The course starts now and you'll have lifetime access once you purchase (and you can download everything as well). Initially the content comes out every two weeks (so you don't get overloaded), but once it's yours it's yours. There are six modules you'll be delivered over 12 weeks, so you'll have plenty of time to start, do the work and finish.
Do I have to be in a relationship to do this course?
The Inside Out Love Story is for all women who are looking for better outcomes in love relationships. If you're in a relationship currently but it's not feeling like how you hoped and dreamed, then everything in here can help you with that - and it won't be about ending the relationship or finding a new one, it will be about you finding your happiness within the relationship you have. Then you'll know what to do if things need to change. And if you've been single for a long time, and you're not sure if you even want a relationship, then the focus here is just on creating a great life. And who doesn't want that? Even if love comes as a bonus :) If you're newly single, I'd recommend you head over to my program THE GAP YEAR INTENSIVE especially if you're really stuck in that horrible grief and loss phase - feeling angry, hurt, confused - because you'll be supported through that whole thing with a gently guided process. Something other to focus on rather than what went wrong, why he's such as ass and why your heart hurts so much. The link is here: https://fleur-porter.teachable.com/p/the-gap-year-intensive-online If you're single and want 1:1 support as well, then here is the place to get that.
What if I am unhappy with the course?
We would never want you to be unhappy! If you are unsatisfied with your purchase, contact us in the first 30 days and we will give you a full refund.
Hey beautiful,
I just wanted to share something with you about why this is worth everything to sort out.

It seems that the way I arrived (at the time and place where I realised it was time to sort this stuff out once and for all) was just that I was completely lost. The was no navigation. No path. No clear identity of the woman I really was, just a made up person living a life she thought 'fitted'. No path. No purpose. Searching for something as tangible as mist.
You know you can't find what you're looking for when you don't know what it is right?
But then you'll only ever find out what it is by knowing all the things you don't want and all the things that don't work and spark that fire inside that knows there's more. And when settling doesn't cut it anymore and there's too many words that haven't been spoken (or have only been spoken in anger and haven't been heard) and when living is more like dying and everything that you thought would work stops working. Even just a little bit.
It's time to choose living. No more settling. No more survival mode. So here it is. 12 weeks full of gems and stories and ultimately life-changing action. Come join me x